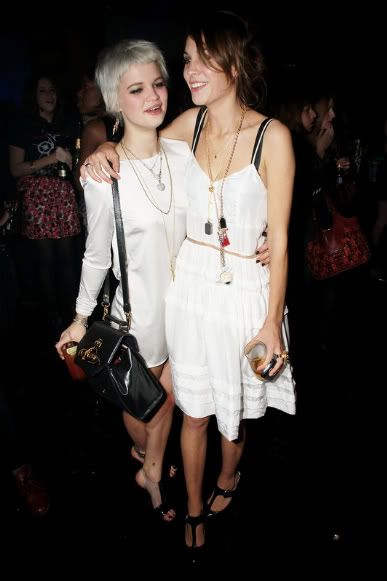 (knightcat via TFS)
When Alexa Chung first sauntered onto the scene I thought she was the bees knees. But upon closer inspection, I started to think she was a little too artfully disheveled and a mite inconsistent. But darned if she isn't near-perfect in this picture. Not too constructed, not too haphazard; the goldilocks of looks!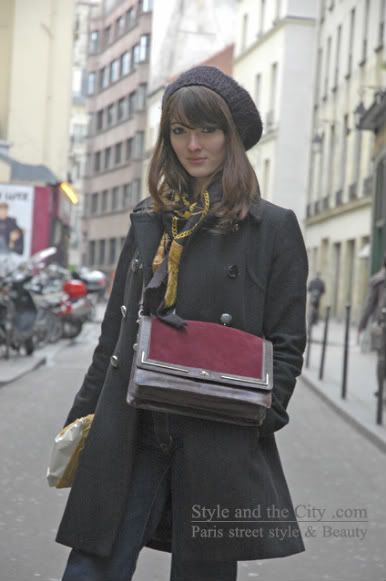 (styleandthecity)
If I went to Paris I could probably just send a postcard home of this girl and everyone would know where I went. Wouldn't even need the Eiffel tower in the background. Just one achingly cool and nonchalant girl with an effortless scarf and unexpected purse.*

* as in, not a buttery black leather slouch purse nestled in the crook of her arm. I mean, those I love, but there's something so sharp about the shape (a little too big) and colour of her purse.